"We often ask, 'What's wrong?' Doing so, we invite painful seeds of sorrow to come up and manifest. We would be much happier if we tried to stay in touch with the healthy, joyful seeds inside of us and around us. We should learn to ask, 'What's not wrong?' and be in touch with that. There are so many elements in the world and within our bodies, feelings, perceptions, and consciousness that are wholesome, refreshing, and healing. If we block ourselves, if we stay in the prison of our sorrow, we will not be in touch with these healing elements."
—Thich Nhat Hanh
On a recent Day of Mindfulness in Fenton, we discussed the above passage. This week, after a conversation with Rachel Sacks, it occurred to me to offer a writing class where we could bracket "what's wrong" and the ever ongoing bad news we receive from the media Instead, we can concentrate on generating our good news. We can also help each other "wake up" to the positive, healing, and energizing particulars of our lives.
Each session I will provide short, succinct reflections—from poets, activists, teachers, contemplatives, artists — on this theme, and we will together come up with writing topics to explore. Each session will provide time for quiet time, individual writing, paired exchanges, and a group forum. We will also have a course blog where we can post our writings and regularly discover what others see as good news.
Here are the specifics:
When:  We meet  on the following Mondays— July 25, August 1, August 8, August 22, August 29,  September 12, September 26, and October 3.

How: We gather at 7 pm Central Time by Zoom.

Essentials: Curiosity, cheerful alertness, and  a notebook and pen or device.

Tuition: $150, payable via PayPal (markjchmiel@gmail.com) or check made out to me and sent to 4514 Chouteau Avenue, St. Louis, MO 63110.
If you know someone who would appreciate such a focus on good news, please pass along this information.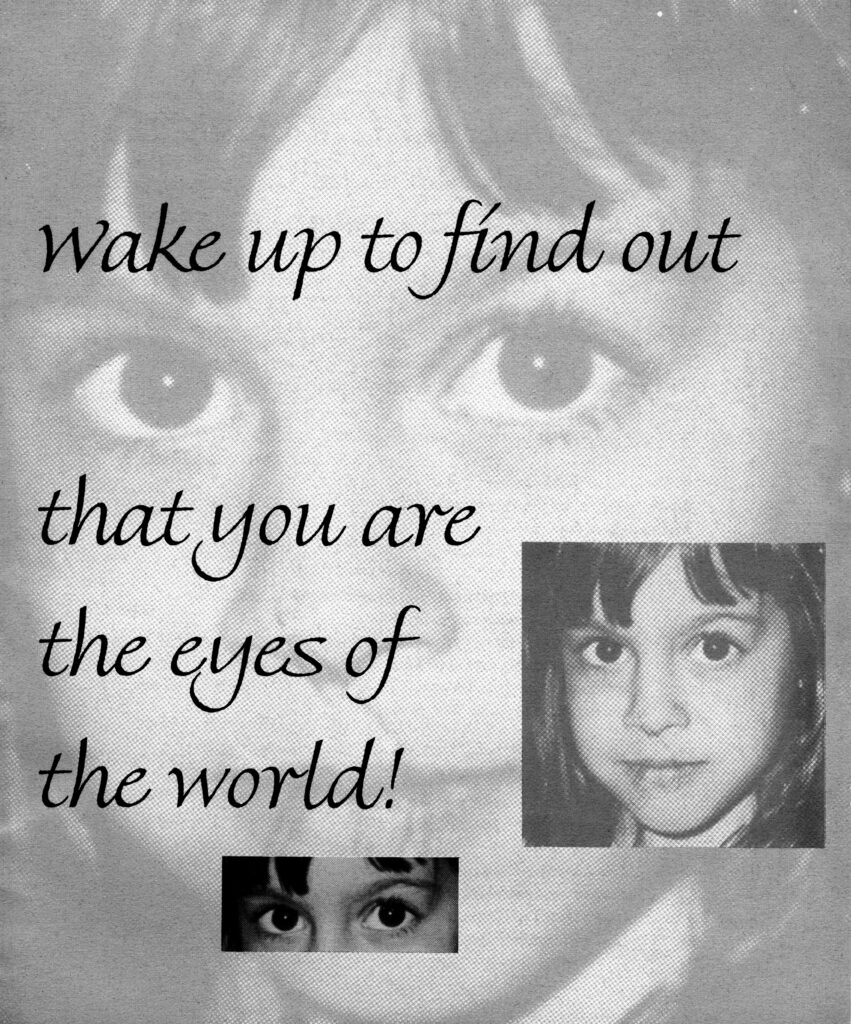 Collage by Michael Bartz for Mev Puleo's funeral program, 1996; lines from the Grateful Dead